The Prize Winning Documentary "The Children of 1948"
On Sunday March 13, 2005, the Canadian Macedonian Historical Society presented the new documentary "The Children of 1948".
Synopsis: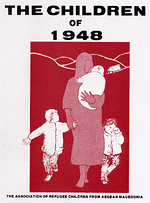 Fifty-six years ago, one of the biggest human tragedies happened in the southern part of the Balkans, after the Second World War. As a result of the Civil War in Greece (from 1946-1949), over 28,000 children between the ages of 2 to 14 were separated from their parents and siblings and transferred to different Eastern European countries, to be saved from the consequences of the war. Growing up in group homes and camps around Eastern Europe, far away from their families, they carried with them the burden of all the happenings during that period.
This film won The Kodak Imaging Award for the Best New Canadian Student Director at the 2004 Montreal World Film Festival and has been screened at several European Festivals, with outstanding results.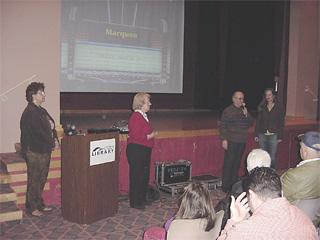 Children of 1948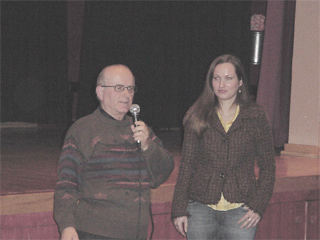 George Kizovski from Gabresh talks about his participation
in the film and the importance of telling the story of the
"Detsa Begaltsi". Director, Suzana Dinevski, is beside him.