Carabram Multicultural Festival
The Canadian Macedonian Historical Society participated in Carabram, Brampton's multicultural festival from July 9-11, 2004. St. Ilija Church sponsored and organized this magnificent pavilion, which was held outdoors at St. Ilija Park on Derry Road.
This year was the first year that the Macedonian community was represented at Carabram and the organizers and workers at the Macedonian Pavilion should be very proud of their hard work and efforts.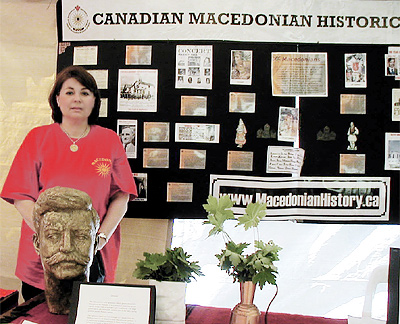 Helen McGinn at Carabram
Canadians of all nationalities were treated to colourful displays, delicious Macedonian food and lively entertainment, making the Macedonian Pavilion a favourite of many guests. Dance ensembles, Ilinden from St. Ilija's and Makedonka from St. Clement's churches, performed for the appreciative audiences.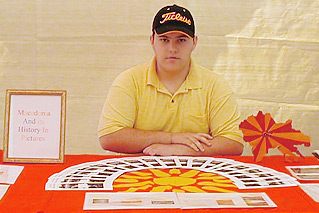 Macedonia and its History in Pictures
Virginia Dubiel and Helen McGinn represented the Canadian Macedonian Historical Society and were able to speak to hundreds of guests who wanted to know more about Macedonian culture and history.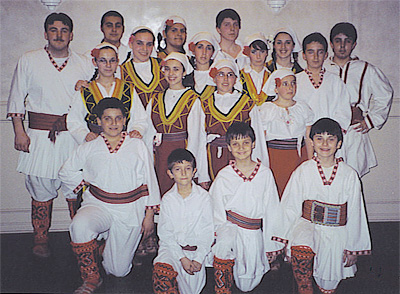 Dance Ensemble "Ilinden" at Carabram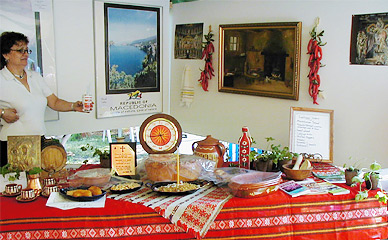 Table Displaying Macedonian Wares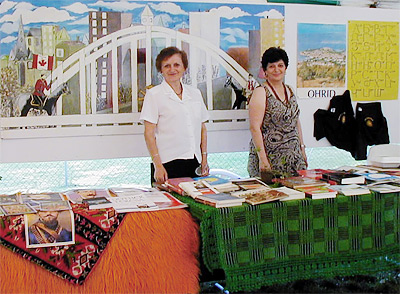 Table Displaying Macedonian Wares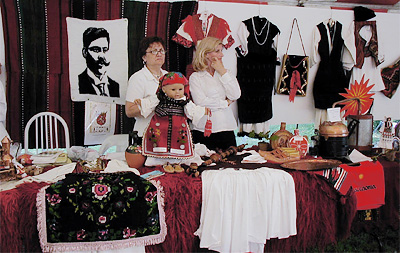 Table Displaying Macedonian Wares